Main Content
HP Slideshow
HP Quick Search
Welcome to Fort Lauderdale
Find The Home Of Your Dreams
Quick Search
HP Featured Properties Area
HP Welcome Area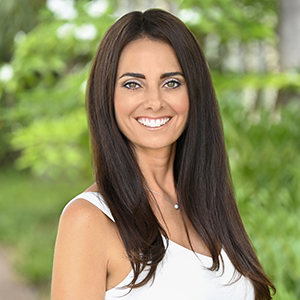 Welcome To

Gabrielle DiTommaso Luxury Estates Agent
Gabrielle DiTommaso moved to South Florida in 2010 from Philadelphia to start her career in the real estate market.
Gabrielle's passion for real estate has led her into becoming a specialist in Luxury homes, waterfront properties, and condos. Gabrielle excels in marketing outreach and provides consistent communication to all parties involved ensuring a smooth transaction and enjoyable experience. Her affiliation with Compass,the premier digital real estate brokerage in the Greater Fort Lauderdale area, has provided the tools and global reach to assist each client in a achieving their objectives. For Sellers, this means getting them the highest price in the least amount of time, with the fewest hassles, and for Buyers, Gabrielle is highly skilled at negotiating the best deal possible where everyone leaves the table feeling a winner.
Gabrielle also has extensive experience with the development of new construction projects and consults with developers and luxury home builders throughout Broward County.
Gabrielle's extensive market knowledge, her strong sense of ethics and incomparable communications skills create a lasting trust with her clients. This trust has provided her with an enormous referral base that is the foundation for all of her business.
Whether a first time home buyer, someone who has bought a number of homes over the years or a seasoned real estate investor, Gabrielle tailors her services to exceed all of her clients' expectations.
HP Widgets Area
Tips for First-Time Homebuyers
Most homebuyers start the process anxious, excited, nervous, and some are downright terrified. It's natural. A home is the largest and most expensive purchase that most people will make in a lifetime. It can either turn out to be a complete financial disaster or a smart long-term investment. The person standing between it being a huge financial mistake or a valuable asset is you, the agent. Still, the agent can...
read more »
Remodeling Projects That Will Boost Your Home's Value
There are two ways to think about remodeling projects that will boost your home's value; you can get one or two major remodels done or opt for a bunch of small fixes. Depending on your budget and your timetable, one approach may be better for you than the other. For instance, if you have an unfinished basement, maybe your dream when you first moved into your home was to refinish...
read more »
HP Area of Expertise

Water Front Specialist